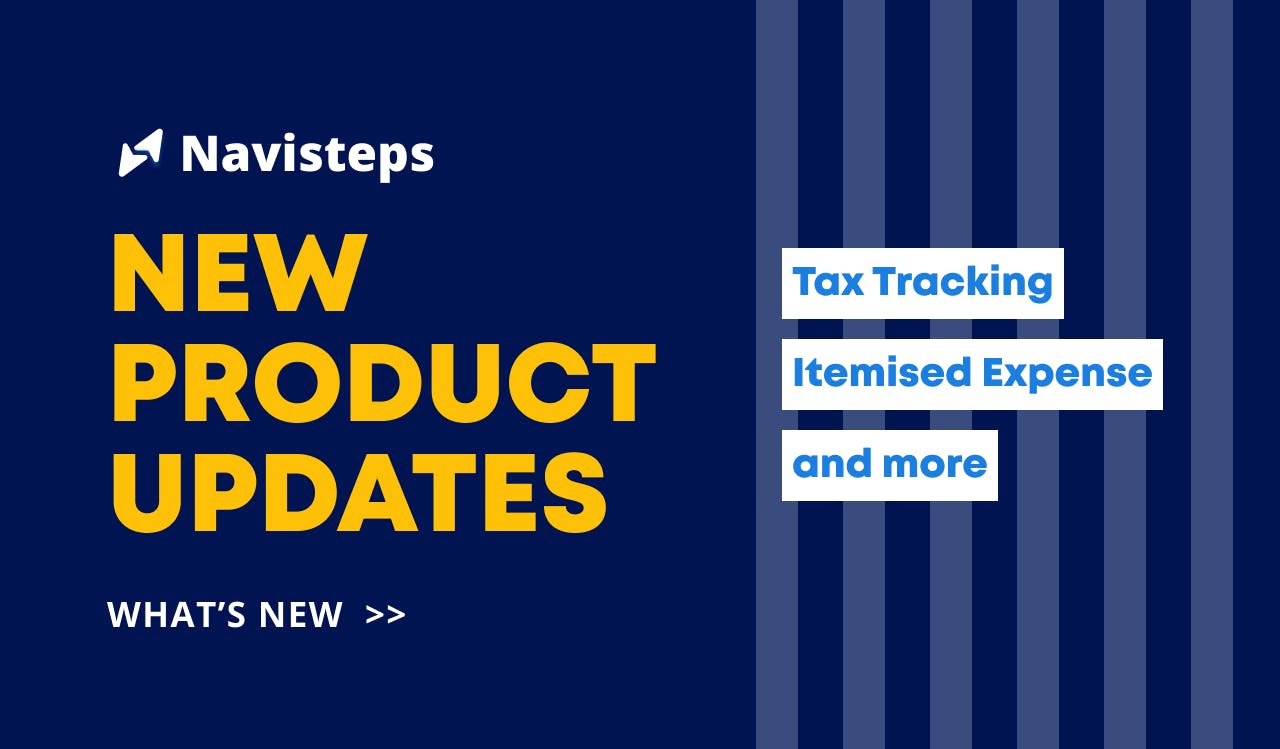 What's New: Tax Tracking, Itemised Expense and more
Before we move into the new year, we have some amazing features in store and we are super thrilled to share them with you! Here's a quick glimpse of what's new in Navisteps. If you missed our previous update, you can check it out here.
Tax Tracking
Companies now have the option to track taxes for expenses!
Easily create the tax rates that are applicable for your business based on your business location and the goods and services that your business deals with. Once you have set up your taxes, users will be able to associate the correct tax rates to their expenses!
Tax season is a stressful time for everyone — especially business owners. With accurate expense tracking, your business expenses can be properly categorised and stored securely on the cloud for easy retrieval during tax season.
Learn how to set up your company taxes here!
Itemised Expense
With itemised expense, you can break down an expense item into multiple line items and associate different expense categories and tax rates with each line item.
Learn how to create an itemised expense here!
And much more
UI improvements for expense form layout
Bug fixes
If you have yet to sign up for an account, speak to us or try Navisteps for free.