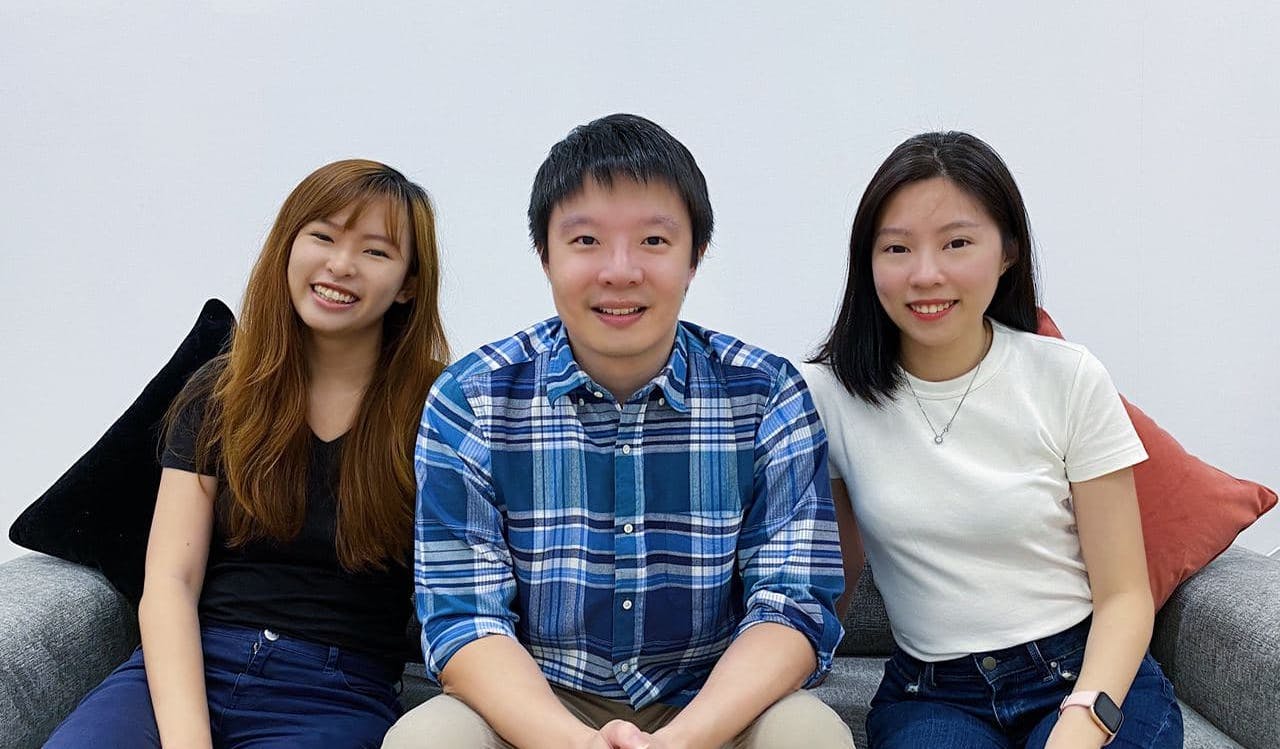 Navisteps Core Team: Amanda Tay (left), Ken Tan (middle), Charmaine Lim (right)
Singapore – Navisteps, a local expense and travel management startup, announced that it has raised USD$1 million in pre-seed funding to drive new market expansion within Asia and bolster development of its platform. 
The angel investors include Mr Yasuhide Fujii, partner of KPMG Advisory (Myanmar) Ltd, Mr Takuya Aiba, CEO and Founder of SpringLiner, among others.
Navisteps was founded in 2019 by Ken Tan and Charmaine Lim after experiencing first-hand the issues of legacy expense reporting and business travel solutions. The duo brings valuable experience from Nomura Securities, Citicorp Investment Bank, Seedly and Shopback.
According to Tallie's 2019 Travel & Expense Management Trends Report, 46% of companies don't track the cost to process expense reports and 43% still manage expense reporting manually.
Navisteps hopes to solve this challenge by helping businesses manage their spending effortlessly by streamlining all aspects of expense and travel management into one easy-to-use, affordable platform that can be implemented in minutes.
Companies can set up their travel and expense policies as well as criteria based approval within the platform, greatly reducing the time managers spend on reviewing business expenses and travel. Other core features in the platform include expense report automation, integrated online travel booking tool as well as an analytics dashboard to offer actionable insights.
Navisteps is also partnering with South East Asia's leading travel & lifestyle booking platform, Traveloka, to widen access to direct partnerships with multiple global vendors. This allows their enterprise users to have access to world-class inventory for flights and accommodation at exclusive, competitive prices.
"While expense and travel management solutions are not new, they traditionally target large enterprises. We hope to bring the benefits of expense and travel management solutions to small and medium-sized enterprises (SMEs) through a subscription-based pricing model," said Navisteps Co-founder Ken Tan.
In the upcoming year, Navisteps will roll out features that include new partner integrations, enhanced expense analytics for its clients, and more. To help businesses tackle the uncertainties with post COVID-19 business travel, Navisteps is also looking to launch a flexible travel option that covers last minute trip cancellation for any reason.
The startup is also looking to expand the company by actively hiring for roles within various teams.
Press Contacts:
media@navisteps.com