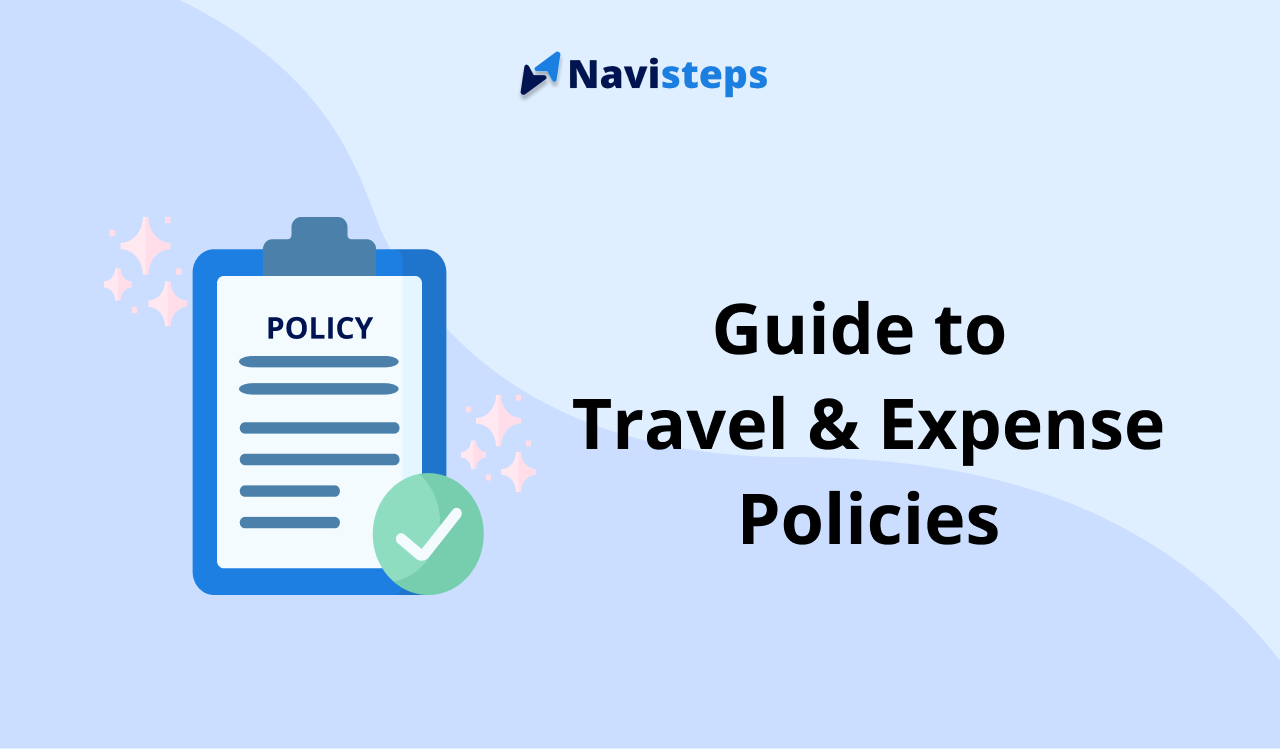 Travel and entertainment (T&E) expenses account for almost 13% of a company's annual sales on average, and is the second-largest corporate expense item behind payroll, according to a study done by JP Morgan.
With T&E expenses representing such a large proportion of total costs, it is vital for businesses to have in place an expense management policy and a travel management program that automates and safeguards the company budget while helping to predict employee spending patterns.
What is a travel and expense policy?
A travel and expense policy is a set of rules and guidelines, usually set by the Finance Manager and/or Travel Manager to define the do's and don'ts for employees when incurring expenses in the course of their work.
A typical travel and expense policy would include the following elements:
Objective, scope and general expectations and requirements of employees
Reimbursable expense categories, including the rules and guidelines for each category i.e. maximum budget, allowable flight cabin class, hotel star rating etc
Non-reimbursable expense categories
Expense reporting & reimbursement process
Safety information
Learn how to write your own here!
Why should you create a travel and expense policy?
Having an effective travel and expense policy can lead to benefits for both employees and employers.
1. Ensure traveller's safety
Companies can use travel policies to manage and reduce employee travel risks. For example, policies may forbid flight reservations on a specific airline with poor safety records or accommodation bookings in unsafe zones that you don't want your travellers to stay in. Restricting travel bookings to a centralised travel management system also allows for easy monitoring of all employees' past, current and upcoming travels, which could in turn improve response times in the event of any crisis or incident.
2. Reap cost savings
Having clear restrictions in place detailing permissible or disallowed travel expense types and amounts help to limit employee spendings. This makes it easier for the company to forecast and manage its costs. In some cases, businesses can also save costs by specifying preferred airline or hotel brands for which corporate discounts have been granted.
3. Improved productivity
A standardised policy provides employees clarity on what they should and shouldn't do. By setting clear boundaries, you can reduce confusion, friction and frustration between employees and their managers or policy administrators over the approval of expenses and reimbursements. Employees can also be empowered to book their own travel services as long as guidelines are followed. This would reduce administrative processes for booking persons to liaise with and collect personal information and documentation from travellers.
Implementation is the key to success
Having a travel and expense policy alone is inadequate; implementation is just as important. Unfortunately, many companies often do not follow through with rigorous implementation, and employees still end up doing their own thing without paying any regard to policies.
According to recent research by Amex Global Business Travel, an average of 61% of business travellers report booking out-of-policy.

Travellers who admit to booking out-of-policy, by country. (Source: AMEX Global Business Travel)
How can automation help in implementing a travel and expense policy?
Creating a travel and expense policy is a great start towards managing your company's T&E expenses. However, when implemented manually, it becomes laborious for the policy administrators to go through a multitude of travel and expense documents to check for non-compliance.
This is where automation comes in. According to a study by Aberdeen Group, using an automated travel and expense management tool effectively increases the average rate of T&E compliance by 26%.
Engage a booking tool with embedded customisable policies and approval workflows so that policies can be automatically applied without human intervention. With a corporate expense and travel management solution like Navisteps, out-of-policy items are automatically flagged, making them easily identifiable and rectifiable.
You can decide how lean or generous your travel program should be and manually approve when needed, without having to micro-manage every transaction apart from special exceptions.
Now that you are familiar with the benefits and implementation of travel and expense policies, do check out our articles on "How to write an effective corporate travel and expense policy?" and "Travel & Expense Policy Best Practices" for more information and start writing your Travel and Expense policy today!