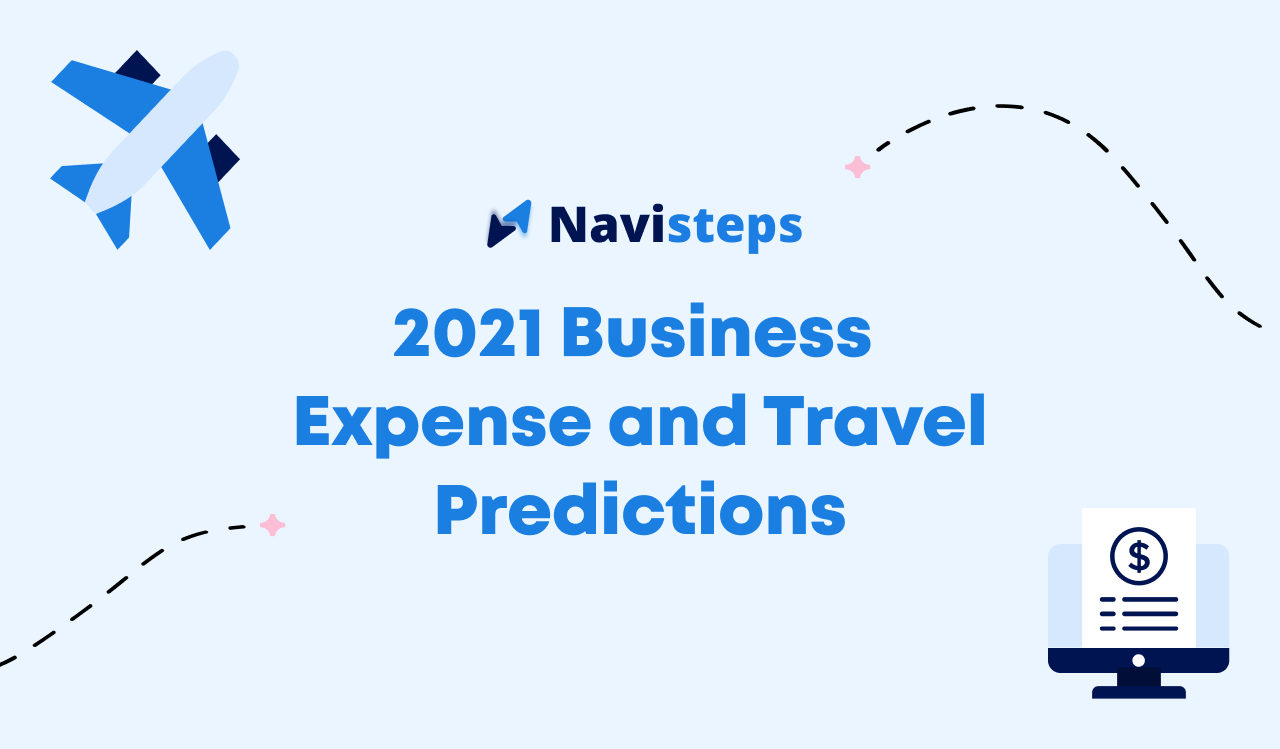 Our 2021 Business Expense and Travel Predictions
2020 was a challenging year for everyone - COVID-19 cases hit 85.6M worldwide*, businesses shut down and unemployment and retrenchment rates soared up high. As we start to see hope for a cure to the virus, local businesses in Singapore are hopeful that they will be able to recover from the recession period as most industries saw some improvement in the fourth quarter of the year as COVID-19 restrictions were eased.
*as of 5 Jan 2021
Business expense and travel management in 2020.
Aside from business travel expenses which have inevitably been cut, Navisteps saw a new "Work-From-Home" expense category emerge last year, where companies allocate a portion of their budget to supplement their employees work-from-home conditions, such as the purchase of laptops and web cameras, to boost employee work productivity. The Singapore government has also supported citizens by allowing workers working from home to claim deduction against employment income for charges such as electricity and telecommunication expenses not reimbursed by employers.
Some companies have also increased their business expenses in employee welfare by sending welfare packages, sending employees to virtual classes, and etc, in order to boost employee morale and mental well-being. 
All in said, business expenses are estimated to have dropped by more than 50% in the initial phase of the pandemic in 2020 but there is a noticeable pickup in spending volumes as businesses adapt to the "new normal" and business entertainment returns in smaller group formats.
What will business expenses and travel management be like in 2021? 
As we overcome these adverse challenges, what lies ahead for the business expense and travel management industry?
1. Increase in adoption of digital business solutions to manage business expenses
The COVID-19 pandemic has led to a surge in the demand of video conferencing and other business software. Companies around the world have adapted by working remotely and virtually - in varying degrees across the world depending on the severity of the outbreak and control measures. Remote working sees one in five adopt new technology, and businesses strive to remain productive and efficient virtually.
With the lack of physical interactions, it is even more important that companies are able to manage their expenses for their remote employees. Digital expense management software solutions can allow businesses to automate and become even more efficient at a low cost, allowing even smaller businesses and startups to be able to digitalise their expense management.
2. Increase in Work-From-Home (WFH) expenses
As mentioned above, "Work-From-Home (WFH)" is a new expense category that emerged as a result of the pandemic. As companies adopt long-term remote work to allow employees to work from home permanently, we can expect companies to allocate budgets for WFH expenses and these can include items such as work tools like laptops, webcams, and health services. 
Digital business expense solutions like Navisteps also provide the flexibility of employees to be able to make business expense claims based on whatever payment method they want. Such business expense solutions are essential in helping companies manage their remote employees' business expenses claims. This creates efficient and automated workflows and processes that can save time, money and effort for companies.
3. Decrease in overall global business travel volume
Navisteps expect a permanent decrease of absolute global business travel volume anywhere between 15-25% over the long term. That said, relationships are best built on face to face meetings over time and nothing can replace being physically on the ground meeting with customers, suppliers and vendors, albeit at a lower frequency than the pre-covid era. Global business travel volume is expected to increase sometime in the near future, but highly unlikely to return to the norm within the year 2021.
4. Rise of domestic business travels due to travel bubbles 
Given that government restrictions will remain and that consumer confidence will stay low throughout the year ahead, inter-state and intra-state business travel will be the most viable option for business travel in 2021. The Malaysian government has also approved domestic travel bubbles for interstate travel to improve the travel industry in its own economy. If successful, we can foresee more countries adopting domestic travel bubbles and a bid to lift its travel economy.
5. Increase in business travel for physical meetings and events
As mentioned by the Global Business Travel Association (GBTA), many employees expect to return to and host in-person events, meetings and conferences in the upcoming year. There is also increased interest in having a managed travel program to ensure safety and accountability for their future business travels.
Business travel has returned in drips but the speed at which it returns to normalcy would be highly dependent on the availability of effective vaccines and the state of the virus spread around different countries.
What's in store for Navisteps as a business expense and travel management company?
Travel and expense (T&E) spending ranks close behind wages and marketing expenses when it comes to controllable variable costs. Navisteps is making a big push into data analytics as we want to enable our customers to effectively look at their T&E spend and continuously optimise it whilst being fully compliant with internal controls and regulations. This includes T&E benchmarks where we aggregate data from similar sectors to use as a comparison for our customers.
Business travel will also be increasingly focused on sustainable and safe travel to emphasise on environmental, social and governance (ESG) practices. We aim to create a scoring system on the carbon footprint of travellers' trips on our platform as a first step towards promoting sustainability in business travel.
If you would like to experience first-hand and see what we do, why not sign up for a free* business account here! Feel free to let us know if you have any feedback or suggestions for us too!
*For a limited time only.